If you haven't yet heard the buzz surrounding the newest change coming to Facebook in 2015, you may want to take a moment and keep reading to see how this change affects your business.
Facebook is sending a clear message to brands, "No more free promotion."  In 2015, Facebook will launch its new algorithm that will hide overly promotional posts, making it more difficult for brands to reach their fans organically. The issue no longer revolves around how many fans will see your post, typically no more than 2-8%, but rather IF your fans will see your post at all.
By now you're probably wondering why Facebook is taking this action and what your brand should do. We are here to help walk you through this change and give you some advice on the matter.
Why is Facebook doing this?
Facebook says its newest action is in response to users who are tired of seeing posts that push them to buy a product or view actual ads disguised as post.  While at first this may seem like Facebook's excuse to make more money by forcing brands to purchase ads, let's take another look at the methodology based off what we already know to be true.
1. Facebook is a social media platform designed to connect people socially, from around the world.
As a brand you are speaking to an audience in a completely different way than marketers were 10, 15, or 20 years ago. With social media, the conversation is all about the consumer.  In fact, it is more of a conversation than a direct sales approach.  Let's not forget, the consumer is not using social media to be sold to, they are there for friendship, advice, play, and sharing.  As a brand, it's your job to come up with unique ways of connecting to your fans that let them see you in a new light, as a friend or confidant rather than a sales organization.
2. It's Viral!
It takes years to gain a fan and a second to lose them. Essentially, Facebook hiding your overtly promotional post is the least of your worries! They may actually be doing you a favor. These days, consumers are far more likely to switch brands or try a new brand then they are to remain loyal to a single brand. Along with this easy-come-easy-go attitude is a quickly spreading viral component. Think of social media as the world's fastest and widespread form of word-of-mouth.  Essentially, when good things are being said, it's a marketers dream, but when bad things are being said, it's your worst nightmare. The only difference is that brands and small business owners can help control the conversation by listening to the consumer and responding.
The ability of marketers to hear what their consumers are saying about them gives them power that did not exist prior to social media. This is extremely important: if a consumer is put-off by a brand, it takes only seconds for them to alert their 500+ friends of their feelings regarding that product or service, and only another second for those friends to alert their friends of those same feelings, and so on. If you are not there to listen and curb the conversation you risk far more than not having your audience see your ad.
3. Paid advertising works and organic leads have not died; we just have to be smarter than the algorithm.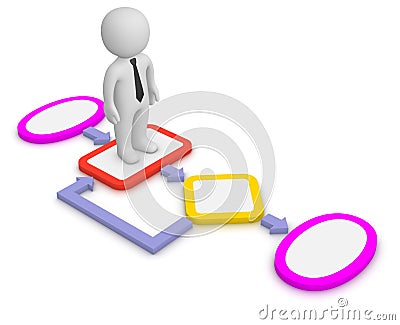 Facebook's new algorithm only applies to organic non-paid posts. It won't limit the viewability of paid ads. These paid ads, targeted strategically, can go a long way for a brand and have proven very successful thus far.
What does this mean for your brand?
Well, let's consider a key marketing rule of thumb: know your audience. Here at True Media we strive to create well-rounded, high-impact campaigns for our clients that use a variety of media outlets based on research of your company, its consumers, and their consumption habits. Our plans include social media, but more importantly, they also include consultation packages that, among other things, alert our clients to best practices and changes such as the ones outlined in this post. It's important that, as a brand, you know your audience and are interacting with them in ways that are appropriate for the channels you are using.
Here's an example. You likely speak to your customers differently in an email than you do on a billboard or in a magazine. Keep in mind that today's consumer doesn't respond well to hard sells. Marketing is about cultivating relationships and trust. Consumers are demanding transparency, security, and honesty from brands. These overtly promotional posts that only intend to sell do not fit what consumers want in today's social media environment.  So, is Facebook really harming brands, or are they listening and responding to what consumers are saying?  On that note, are brands listening? If not, they should be.
What can you do?
1. Talk to your True Media Social Media Expert.
Our Social Media Managers are here to consult with clients on all things social media, including training on how you should be talking to your consumers. Use them! They love talking about this stuff.
2. Build your email audience.
There is more to be gained from an email marketing program than meets the eye. Invest in a CRM system; gain insight into your audience through consumer modeling reports and understand your key customer. While there are best practices involved with email marketing, whether or not your email is read is controlled by the consumer rather than an algorithm. Again, know your audience!
3. Invest in a Digital Marketing plan and analytics.
Digital marketing has opened a world of possibilities for marketers. A marketing campaign that carries your message through traditional, digital, and social means in a seamless and unified manner cannot be beaten.  With digital, marketers gain valuable insights that were previously unknown. Analytics tell us who's looking at our ads, following the consumer throughout their journey and giving you a better idea of the path your customer is taking to get to the sale.
All of this data increases your ability to talk to your consumers in an efficient and more cost-effective manner by increasing return on investment. Digital analytics also give insight into ROI on traditional media investment by shedding light on spikes in traffic to your website that coincide with traditional tactics and placements.
We've seen this change coming. Facebook has been slowly but surely making it near impossible for organic posts to be seen by consumers. This doesn't mean you shouldn't have a presence on Facebook, but it does mean that as advertisers, we need to think smarter, engage our consumers, and drive traffic to our site in new ways, and not just via Facebook. It also means it's time to put some money behind your post or pay for ads to ensure that your voice is heard.
I have spent my entire life, with the exception of a year or two, as a denizen of the South. Born and raised in North Carolina, with my only short departures to Tennessee and Costa Rica (WAY South,) I figured- or "reckoned," in Southern vernacular- I knew a few things about what constituted as being Southern. Sweet tea? Southern. "Bless your heart?" Southern. Grits? Definitely Southern. The South for me has always been that swath of states that border Georgia and Alabama; even Virginia and Kentucky were stretching the geographical limits.
Imagine my surprise, then, to discover that the South would now like to add Missouri to their roster. A recent award from ConventionSouth honored Columbia Convention and Visitors Bureau as one of the top ranked CVBs in the South, an award that they would never have been considered for prior to 2012, because Missouri is not in the South.
What lies behind the sudden influx of Southern interest in College Town, USA, is the recent transition of Mizzou athletics from Big 12 North to the SEC, a larger, wealthier conference that includes schools from all over the South, including Florida, Kentucky, and Arkansas. A new conference means new rivals, (I hear it's the Razorbacks now?) and increased national visibility. Whereas the Big 12 kept us competing with other Midwestern schools, the SEC opens the door to MU's recognition on a semi-national scale.
Of course, the sports program isn't the only reason why Columbia is suddenly coming into prominence. Although 2007's Big 12 Conference championship may have played a part in the boost in enrollment in the four years that followed, the real reason is the university itself.
As one of my colleagues put it, "The University is the lifeblood of this town, and anyone who denies that is blind." It's true: a third of our city's population is the student body of Missouri's flagship school. Mizzou is a hub for students seeking world class educations in journalism, science, English, agronomy… the list goes on, and the quality of education these students receive has attracted businesses from many different segments of the economy right into our backyard.
A great way to build an economical, skilled workforce in any sector is by employing new graduates; they are eager for real world experience, and the company is glad to give them the training and guidance they need in exchange for lower costs in payroll. To be clear, we're not talking about employers offering less than typical entry level pay; we're talking about increasing the number of available positions specifically for entry level employees. Companies want fresh talent that can be molded into ideal employees, and they want them to come from nationally ranked programs.
Columbia's economy leans very heavily on white collar, educated professions, and this fact alone illustrates my point. We live in an area surrounded by vast and largely rural land; what reason would industries such as insurance, medicine, and agro-chemistry have to establish centers here other than the draw of our universities? We have quality schools that produce quality employees, which in turn attract quality opportunities.
This scenario goes both ways, too. As economic opportunity grows for recent graduates, so does the number of soon-to-be-recent graduates. The universities in town are growing at a tremendous rate- Mizzou alone expects enrollment to top 40,000 within the next few years, making it one of the largest schools in the area, even within the SEC as a whole, falling third behind only Florida and Texas A&M. This growth has brought with it other industries as well; construction is in full swing, not only on new student housing, but on starter homes for these students as they graduate and join the workforce. Economic improvement within the city is bringing with it more leisure offerings, and clever proprietors are offering one-of-a-kind shopping experiences in the heart of town.
This constant boom is feeding a newer industry here in Columbia- tourism. In the past, traveling to Columbia was strictly about Big 12 football, and most of the tourists were coming from the same region, driving a few hours, catching the game, and then heading home. Now, with SEC visibility and national attention, suddenly everyone wants to come to Columbia and catch a game. Columbia Regional Airport has partnered with American Airlines to broaden major hub service options, with service to Chicago and Dallas twice a day. Fine dining opportunities keep popping up; niche shopping options and unusual venues offering top entertainment are drawing bigger and better names. Columbia is coming into its own as a city; a destination apart from sports games.
All of this brings us back to the Columbia CVB, and their recent award. This sudden growth and expansion has kept the CVB's hands full, and they've done an admirable job of adapting to the new marketing demands that conference changes and rapid expansion have sent their way.  Their current campaign, "What you unexpect,"does a great job of capturing the vibrancy of growing Columbia in  just a few words and select images, and they've been very smart about placing their ads so that they are getting high impact placements. They deserve that recognition and more for their efforts; shifting into the SEC brought them new demands for a broader, newer audience, which has finally given them (and our city) their due in the way only fresh audiences can.
So, while I'm not holding my breath waiting for Missouri to suddenly get warmer winters and longer vowels, I'm thankful for this sudden Southern charm extending our way. If the South wants us, we'll welcome them.
As part of our continuing series of original content, we welcome the following contribution from Brenna Devlin, of our Calgary, AB branch.
A recent BDC business-to-business marketing survey found that internet sources have become the go-to place for information.  Consequently, there are great opportunities for B2B companies to capitalize on this and expand their reach using digital marketing.  Many B2B companies have been generating leads and conducting marketing in the same way for years.  These strategies commonly include traditional media such as trade publications, brochures, or Yellow Page ads.  While traditional media still offers benefits, adding digital to your media buy not only increases your audience reach, it also offers new benefits and opportunities not found with traditional media.  Your target audience is already online, searching, and consuming media – digital marketing offers you another way to get in front of potential new business!  Still unsure if digital marketing is the right fit for your business?  The four reasons below should help convince you.
B2B Online Marketing Benefits
Cost Savings.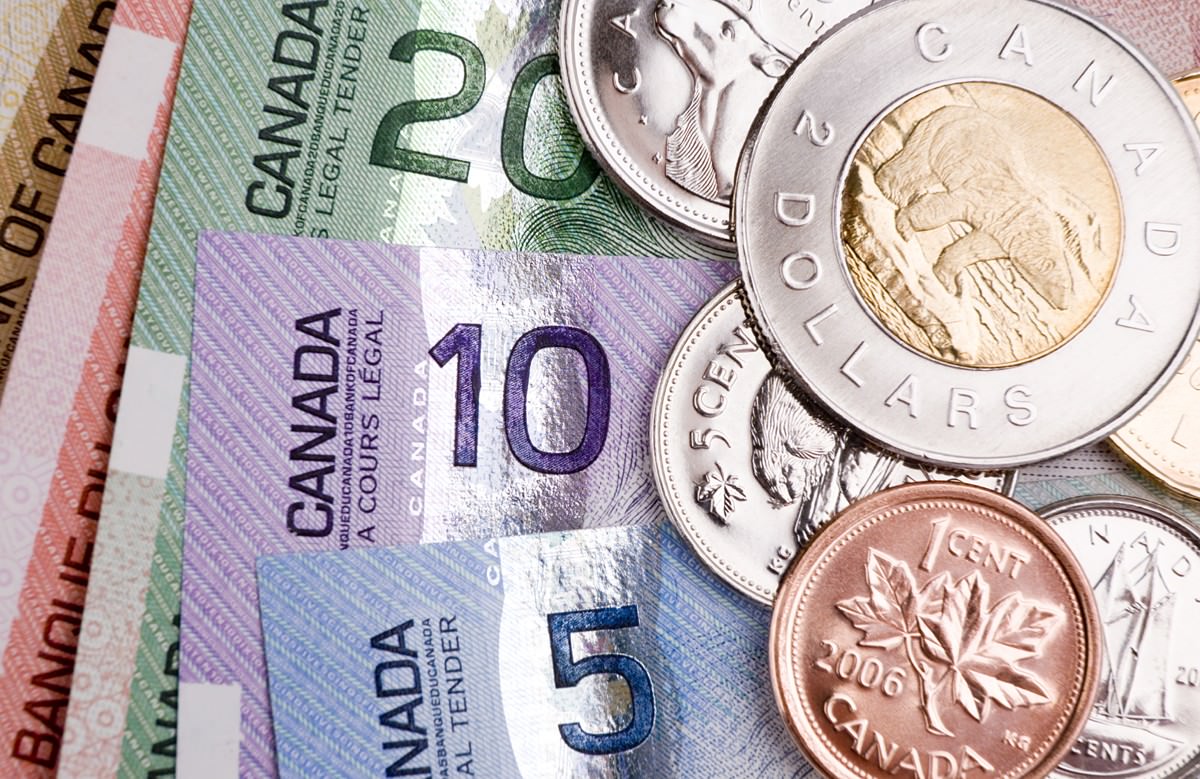 Online marketing is cost effective when compared to offline.  According to Seorchers digital marketing costs per lead are 62% less than traditional media.  For example, with an online display ad you can reach thousands of potential customers, and you are usually paying on a CPM (cost per thousand) basis.  Paid search with Google AdWords or Bing lets you pay on a cost-per-click basis, so you are only charged when someone has actually expressed interest and clicked on your ad.  Digital marketing can make your dollar go farther and last longer.
Measurement Capabilities.
Advertising online opens the door to lots of data!  There are many digital marketing products that allow marketers to track campaign performance and narrow data down to a very granular level.  Online display ads can be setup with a custom click-through URL, which allows marketers to track how the audience generated from the advertising performed on your company's website.  Did they spend a long time on site, or visit your "Contact Us" page?  Better yet, did they fill out your "Contact Us" Form?  These metrics are all trackable, which means businesses can find out which advertising placements have been bringing the most relevant audience to the website.  Website analytics tools such as Google Analytics allow companies to determine their ROI from advertising and help to decide the most effective way to allocate budget.  Ultimately, with online digital marketing everything is measureable, and this can be leveraged to understand your clients better and ensure you are spending your advertising budget in a way that is truly generating leads for your business.
Opening Communication.
There are many online advertising placements that give businesses the opportunity to interact with a potential customer.  It all comes down to building trust, and being knowledgeable and available.  There are some high traffic niche websites that have forums discussing a variety of specialized industry specific products and services.  Social media provides another avenue.  Most people now have some sort of social media profile, which means key decision makers can be found online.  Knowing where your audience is online is important, and offers you a new opportunity to get in front of your target audience and join the conversation!
Flexibility and Real Time Results.
With online digital media you have the flexibility to respond to data and make changes instantly.  You can pause campaigns and easily adjust your strategy so you stay in front of your audience.  Important campaign data and metrics can easily be gathered during the campaign and you can adapt accordingly – while the campaign is still in progress!  Ad creative, media mix etc. can all be changed quickly with digital media; this means there is the opportunity to adapt and remain current as soon as you receive market feedback.  This can be extremely valuable when you are in a rapidly changing industry.
You may have heard recently that the first of the Fall 2014 network shows has gotten cut, six weeks into the season. "Manhattan Love Story," an ABC comedy also-ran, met its fate just shortly after posting and incredible low Nielsen rating of 0.7 among 18-49 year olds. Last year by week five, several cancellations had hit the deck, and many with more robust followings than "Manhattan" could claim. But this shift should not come as a surprise to anyone; with the huge volume of people consuming programming out of timeslot, and with the recent rash of "catch-as-catch-can" network scrambles for content, television is finding itself clinging to DVR numbers to save shows that may not be worth saving in the first place.
Let's start by looking at the impact of those DVR viewers. In the olden days, watching a show you liked at the moment it was aired was of critical importance; it was the way you knew what to talk about with your coworkers the next day, a crucial piece of social currency. Then DVR shook things up by reshaping the television viewing schedule to fit the viewer's personal schedule. From the perspective of the viewer, this was a change that only served to add value to their viewing experience, and it didn't take long to start seeing the ratings shift as more and more viewers began to choose their own timeslots. I know from my personal experience that the change was dramatic.
My grandparents got their first DVR as a gift from a tech-savvy uncle. They had been religiously devoted to CBS' twin behemoths "The Young and the Restless," as well as "The Bold and the Beautiful," watching for their hour and a half daily, and even planning lunch and appointments around them. Within the first week of owning a DVR, their viewing habits shifted from the daily, scheduled watching into recording a week (or two) worth of episodes and watching them back to back on a Saturday morning, or between sports events.
That kind of shift, multiplied thousands of times by thousands of consumers, is enough to really take a bite out of expected ratings. In Nielsen's illustration (fig 1)
from a few years ago, you can see just how dramatically this trend plays out. Shows that appear to have a rather lackluster following suddenly gain a third or more viewership once the DVR figures are included. That leads to some very foggy planning and decision making for the networks. How do you determine whether or not a show, which- even with low ratings- is bound to have some following, deserves to be cancelled, when you won't know the final ratings for some time to come? In the traditional paradigm, November sweeps would be the deadline to cut the dead weight from the schedule. Now, we will see endless waffling as the networks scramble to prove that their investments weren't total losses.
Of course, you could argue that they true key to solving the DVR dilemma lies not in waiting to see if the DVR numbers will boost the overall ratings, but in producing quality programming from the get-go.  Part of the reluctance to cancel these struggling shows is as much because of DVR viewing as it is because there isn't a strong show slated to fill its place. In the years since the unveiling of shows like "CSI," "NCIS," and even "Law & Order," we've been seeing a gathering of poor reboots aimed at nostalgic baby boomers, or shows based on social ephemera in an attempt to grab the millennial audience. In fact, the best bet a network has for primetime right now is to find another city and a B-list cast and recreate any or all of the aforementioned shows. "CSI: Tulsa?" "NCIS: Area 51?" Primetime gold in the making.
So, while the impact of DVR on viewership certainly deserves to be considered in the fight for timeslot supremacy, the ultimate factor is going to be creating a show worth watching in the first place. We don't need to wait two more weeks to prove that we're over shows with singing cancer patients, or shows with hackneyed hashtag titles; what we need is for the networks to cut bait and start fresh, and this time, with feeling!
There. Now that I've got that off my chest, I think I'll go queue up some reruns of The Office on Netflix…
As part of a new series of original content, we welcome this post, written by Leon Halbert, Associate Media Director and our Ag-Rural Marketing expert.
"Getting information off the internet is like taking a drink from a fire hydrant"
— Mitchell Kapor
As true as this statement is for the vast majority of us, it is still like a drink from a garden hose for farmers, in terms of access to data. High speed internet access has been a challenge for those in rural America. In his presidential campaign, one of President Obama's plans to create jobs was to extend cable/fiber optics out from metropolitan areas and small towns into the countryside in order to give more Americans better internet access. Sadly, for various reasons, this never materialized and all that remained available was DSL and satellite "high speed", which is not much better than DSL and fairly expensive.
So, is it any wonder that the Ag industry is lagging behind the rest of America in the digital space? The industry has been catching up and now I think that some recent activity suggests that the Ag industry, as well as rural America, is about to catch up quickly.
Over the past two years we have seen tremendous growth in the use of mobile. We know that farmers are using both smartphones and tablets more than ever to access the internet. Not only are we seeing it in our own analytics for our clients, but our online publishers are seeing it as well.
The number of click-thrus or visits to websites through mobile devices has nearly doubled in the past year alone. AgWeb.com, one of the industry's largest websites just announced that 40% of their traffic comes from mobile devices. Just over a year ago, that number was 22%.
With precision farming, auto-steer tractors and combines are now being sold with GPS and 4G WiFi, some come with tablets included. Farmers are able to work, research and check weather and markets using their mobile devices in the cabs of their machines while they are at work in the field.
I imagine that all of rural America will be following suit.
As part of a new series of original content, we welcome this post, written by Candice Rotter, Associate Media Director and our Healthcare Marketing expert.
We handle a large amount of healthcare marketing here at True Media. When working with healthcare providers, one of the most frequent questions I hear is: "My target is older; are they even online?"
The answer to this question is YES. And that's an emphatic "yes," because they're not only online, they're using digital media at rates that shatter our previous conceptions of the demographic.
The way everyone spends their time with media has shifted dramatically in the past few years. According to eMarketer, time spent within digital media has increased 18% since 2010 for all Americans over 18 (fig 1). What's even more surprising is the percentage of that growth attributed to seniors. In a second graphic, we can see that seniors are not only online, but the hours they spend with digital media are close behind the hours spent by younger, traditionally media-savvy demographic groups (fig 2).
American adults are spending twelve hours a day with some form of media. TWELVE hours! The real game changer for healthcare marketing is realizing that of that media usage, not only are seniors accessing a large portion of that media via digital sources, but almost half of that digital usage is on a mobile platform.
A few years ago, the primary ways we targeted older audiences was via the evening news, The Andy Griffith Show (which, by the way, still pulls a 12 rating in Florida,) and newspaper. Now that audience has changed; they are playing mobile games, posting pictures on Instagram, and pinning wedding ideas on Pinterest for their nieces and nephews. These people are now watching television, reading a book on their iPad, and shopping for a new pair of boots on their phone, all at the same time.
So, this brings us back to the original point. Older audiences are clearly a part of this digital savvy world, but are they looking online for healthcare information? Again, the answer is YES (fig 3). 43% of 65+ internet users have looked online for a specific disease or medical problem, while 36% have looked up a certain medical treatment of procedure. And not only are they performing searches to get this information, they're using social networks to get the information they need (fig 4). Year-over-year growth in social networking is the greatest among people 55+, and the percentage of older Americans using popular platforms such as YouTube continues to increase. In fact, in one of our recent promoted YouTube campaigns for Hospital Corporation of America (HCA), Google TrueView saw our highest view rates coming from Adults 65+!
We need to be looking forward as we address meeting seniors in the marketplace. Soon, it will no longer be valid to pour our resources into traditional media, or even desktop internet usage. The future of the American Senior is on the Smartphone. This target no longer simply spends time online, they spend more time in mobile than they do on desktop. Smartphones are quickly becoming the key piece of technology linking seniors to the services they need. As the penetration of smartphones is expected to double for seniors 55-64 by 2018 (fig 5,) we need to be prepared for a world in which reaching seniors means targeting on-trend media. Now, they're mastering YouTube- before long, they will be adapting to the six second video with Vine.
The journey of healthcare is changing every day. With the ability to research and find out information about symptoms or diseases prior to visiting a doctor, the marketing landscape changes immensely. It's important that your brand has a voice in all segments of the market, in order to influence older Americans in the research phase of the consumer decision journey. Advertising through paid search, video, mobile, display, and social media are all keys to crafting the conversation about what you offer, what sets you apart, what makes you human, and what you can do for your patient.
Ultimately, when you're creating your marketing strategy, digital can't be ignored. Everyone is using digital media, and cross-platform delivery, at that. Gone are the days of grandparents glued to Matlock and getting their information from the evening news. This is an age in which the technology gap is closing, and youthful habits are lasting longer into adulthood. Believe it or not, Grandma is quite trendy. It's important that your strategies are, too.
Saw an interesting infographic today on outdated tech terms so we thought we'd share. Do you have any to add to this list? Tell us in the comments below.
For more interesting infographics follow us on Pinterest at pinterest.com/truemediaagency
Every once in a while I come in to work and someone has left a cut out of a particular funny comic from the paper on my chair. This week the social department was at iMedia Infocus Summit in Chicago, and when I got back not one, but 2 funnies were left on my chair. This person specifically picks out the ones that poke fun at my line of work…
Thanks to my co-worker Jim Hall for these. You can find him (and his ghost-tweeter) sharing words of wisdom @fauxjimhall.
Recently our hometowns have been receiving a lot of press for how awesome they are. Something we obviously already knew. And in what seems to be an endless string of accolades for the cities that True Media calls home, our VP of Client Development, DW Cole, brought yet another to our attention today.
Columbia has been mentioned many times over the years – Best City for business and careers, fastest growing city, hardest working city. St. Louis has also received for best cities for families and best cities for college grads. And Calgary has not only been named cleanest, but also Best City in Canada!
This week, DW found yet another accolade. Two of our three main locations are featured on Under30CEO.com's list of best Cities for Young Entreprenuers. We must also disclose that our President would be considered one of those "Young Entrepreneurs", so it's definitely accurate.
DW, who is proud to call St. Louis home, says "I think it is a testament to True Media and our employees and clients that the cities that we call home are so often getting national mentions for so many of their fine attributes."
Cole is True Media's VP of Client Development, with more than 25 years of experience in new business and client development in the advertising, broadcast, print and direct marketing industries. Before joining True Media in 2008, DW spent two years as a business consultant, helping companies formulate new business plans and increase their sales efforts. DW has been True Media's new business development lead for the Monsanto, Caterpillar, and Abbott Labs accounts. Find him on Twitter at @DWCOLE2653. Or better yet, come visit him (and the rest of us) in our St. Louis, Columbia or Calgary offices!
Adweek and many other top digital news sources are talking this week about Facebook's new addition to its ad targeting capabilities. By adding third party audience segments from some of the top data providers in the industry, Facebook is giving marketers the opportunity to target ads based on what people do when they AREN'T spending hours on Facebook. Adding shopping and purchase habits to the unique targeting options already available to social media marketers on Facebook adds another dimension to getting the message in front of the right audience.
I asked a couple of our digital and social experts for some commentary on this new feature.
"Taking the shopping data from the providers and encoding it so that neither party knows exactly who these individual users are on either side is a great way for Facebook to target without compromising the privacy of their users." says our social media manager Korrie Moscato. This "double-blind system" has been popular in other forms of digital advertising and is just now coming to the social media giant, which has been working on this roll-out for the past year.
"Facebook started out with this revolutionary way to target with interests and likes," says Mike Henderson a digital specialist in our St. Louis office. "Now they're using what has been a targeting option in the rest of the digital marketing space for years."
For more info on the new features, click the links in this post or the picture below.